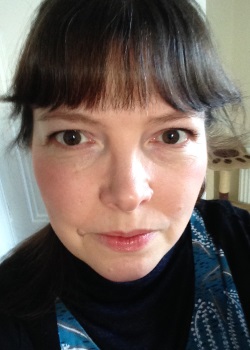 Catriona Yule
Catriona Yule lives in Aberdeenshire with her husband and fellow writer, Richie Brown, and their cats, Frank and Tilly. She is currently researching her first novel.
She has previously had poetry and short stories published in Pushing Out the Boat, Northwords Now, Orkney Writers Course anthology, From There to Here, and Open Mouse.
She has performed with the Blue Salt Collective in Aberdeen, Strontian and Shetland.
Her poetry featured in the National Theatre of Scotland's community production Granite, which was staged in March 2016.
Catriona joins Intuitive Music Aberdeen as a guest reader for the Noon: Solstice Shorts project.
Links