Noon: The Book Launch
Celebrating the launch of Noon: Stories and Poems from Solstice Shorts Festival 2018
Friday 29 March 2019 • 5.30pm
Blackwell's University Bookshop • 99 High Street • ABERDEEN • AB24 3EN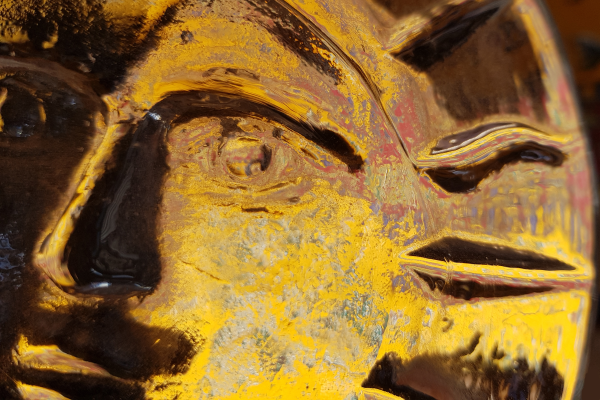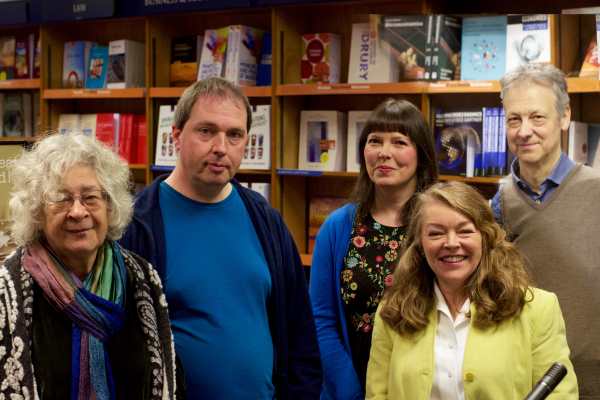 Admission free • Light refreshments served
The Solstice Shorts festival took place on the shortest day of 2018, with simultaneous performances of poetry, prose and music taking place at venues across Scotland, England and Wales. Now Intuitive Music Aberdeen brings together the performers from the Aberdeen event to celebrate the launch in book form of the collected stories and poems from the festival. The book is published by Arachne Press and will be available from Blackwell's Bookshop on the day of the event.
As in December, readings of the poems and stories are presented as part of a musical sequence based on Haworth Hodgkinson's Winter Solstice, which is available as an album on the High Moss label.
Programme
Moon Jellyfish
Poem by Ness Owen read by Marka Rifat
On the First Calculation of the Circumference of the Earth
Poem by Alison Gerhard read by Haworth Hodgkinson
Pocket Watch
Poem written and read by Catriona Yule
High Noon
Story written and read by Marka Rifat
Noon Talk
Poem by Graham Burchell read by Haworth Hodgkinson
Sun Beats over New Orleans
Poem by Natalie Gasper read by Catriona Yule
Arthur Streeton Advises his Students
Poem by Mandy Macdonald read by Marka Rifat
Mother Hand
Story by Karen Ankers read by Catriona Yule
Unleashed
Poem by Paul Foy read by Marka Rifat
An Autumn Noon
Poem by Ian Grosz read by Haworth Hodgkinson
I am not Beautiful at Noon
Poem by Elinor Brooks read by Catriona Yule
The poems and stories will be interspersed with intuitive music in response to the Solstice Mode from Dundee Ambient, Part 1: Winter Solstice by Haworth Hodgkinson, played by the ensemble Intuitive Music Aberdeen.
Writers
Ness Owen lives on the island of Ynys Môn where she writes plays, poetry and stories in between lecturing and farming. Her work has appeared in various journals including Poetry Wales, Red Poets, I, S & T, The Fat Damsel, Culture Matters and in anthologies published by Arachne Press, Three Drops Press, Here and Now project and Mother's Milk Books.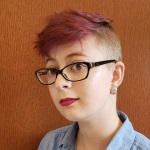 Alison Gerhard is a writer, researcher, and disability activist at the College of William and Mary in Williamsburg, Virginia, USA. She is currently pursuing her M.S. in chemistry studying zinc, cadmium and mercury. Her work has appeared or is forthcoming in the journals Wordgathering, Rat's Ass Review and Meow Meow Pow Pow Lit.
Catriona Yule lives with her writer-husband Richie Brown, and their two cats, Frank and Tilly. They all enjoy jazz music though Frank has a penchant for James Yorkston. She enjoys working with other writers and artists and has collaborated with Intuitive Music Aberdeen, the Blue Salt Collective, ceramicist Anne Murray and composer Joe Stollery. She has two poetry collections: Shedding Skin (2007) and Night Train (2012). She is currently working on her first novel. Other poetry is published in Northwords Now, Open Mouse, Southlight 23, Pushing Out the Boat, St Magnus International Festival Brochure and the Orkney Writers anthology From There to Here. Most recently her work has featured in the National Theatre of Scotland's community production Granite, and in Flourish, Elaine Reid's poetry and art exhibition at The Barn in Aberdeenshire.
Marka Rifat began writing short stories by chance a few years ago, then added poetry, drama and essay writing, after careers in broadcast journalism and corporate communications. She has been awarded prizes in poetry and fiction, had short plays performed at the Lemon Tree in Aberdeen and poems shown on Dover Arts Development, in a Norfolk church, and in a book provided to 50 healthcare settings in Scotland. She lives in the North-East of Scotland and is a member of Mearns Writers.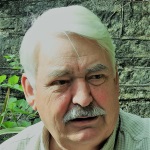 Graham Burchell was born in Canterbury in 1950 and currently lives in South Devon. From 1976 to 2003 he worked as a teacher in Wales, England, Zambia, Saudi Arabia, Tenerife, Mexico, France and Chile. He then lived in Houston, Texas, before returning to Devon in 2007. He has an M.A. in Creative Writing from Bath Spa University. His collection Vermeer's Corner was published in the United States in 2008 with three other collections following in 2012 and 2015, His last collection Cottage Pi was one of the winners of the inaugural Sentinel poetry book competition. He was the 2012 Canterbury Festival Poet of the Year, a 2013 Hawthornden Fellow, winner of the 2015 National Stanza competition, runner up in the BBC Proms Poetry Competition 2016 and third prize winner in the 2017 Bridport Prize. His poem Resurrection was also highly commended in the "single best poem" category of the Forward Prizes, 2018.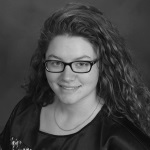 Natalie Gasper graduated with a Bachelor's degree in Creative Writing from the University of Central Florida. She devotes her time to writing poetry, developing her fantasy book series, and working on independent films. She is currently an intern with The Nasiona.
Previous publications include poems in Breakwall Magazine, multiple pieces and interviews in Cleveland Magazine, short story/memoir in Eleanor: A Zine, and poems in The Write Launch and The Hickory Stump.
Mandy Macdonald is a writer and musician living in Aberdeen on the cold, wild and beautiful North Sea coast, a far cry from the golden dunes and blue surf of her Australian childhood. Her work has been published in the anthologies Outlook Variable, Extraordinary Forms and Songs for the Unsung (Grey Hen, 2016 and 2017), Aiblins: New Scottish political poetry (Luath, 2016), A Bee's Breakfast (Beautiful Dragons, 2016), and a number of print and online journals, most recently Three Drops from a Cauldron, The Curlew, Coast to Coast to Coast, Clear Poetry, Spilling Cocoa over Martin Amis, and Riggwelter.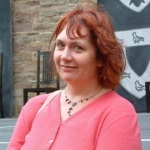 Karen Ankers is a poet, playwright and novelist who lives in Anglesey. Her poetry collection One Word at a Time was published in 2017. Her one-act plays have been performed in the UK, America, Australia and Malaysia. Her first novel, The Crossing Place, was published in January 2018 by Stepping Stones Publishing. Her poems are published in Indiana Voice Journal, and her poem Poppy Day is in An Outbreak of Peace (Arachne Press, 2018).
Paul Foy is a literature, language, and moving image educator who has had short stories in a variety of publications, and has written plays for a small dedicated theatre company and comedy sketches for BBC Scotland. He has recently built up enough confidence to submit his poems for publication. Twin daughters have made him a very happy man.
His short stories have appeared in New Writing Scotland (including best of 20 years edition), Chapman Literary Magazine, Pushing Out the Boat, Scratchings, Gutter Magazine and The Herald newspaper.
Ian Grosz writes both prose and poetry. He completed an MLitt in Creative Writing at the University of Aberdeen in 2018, and amongst other projects is currently procrastinating on a novel.
Ian's work has featured in The Press and Journal, The Island Review, Elsewhere, a Journal of Place, Prole Magazine, Causeway/Cabhsair, The Lamp Journal, Lucent Dreaming, Southlight Magazine, Picaroon Poetry and the Aberdeen-Curtin Alliance Anthology Pause.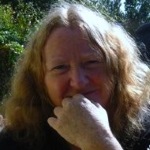 Elinor Brooks grew up in Edinburgh and now lives in Wiltshire where she teaches English and Creative Writing in a college of Further Education. Her poems have been shortlisted in competitions (including Battered Moons) and have appeared in magazines and anthologies, on the big screen, on fridge magnets and even on an adshel. As an active member of Swindon's BlueGate Poets, Elinor has enjoyed being involved in collaborative projects with artists, actors and musicians. When not writing, she can be found in the pub playing the oriental strategy board game Go.
Elinor's poems have been published most recently in The Listening Walk (Bath Poetry Café Anthology) and online at And Other Poems, edited by Josephine Corcoran.
Performers
Readers
Marka Rifat
Catriona Yule
Haworth Hodgkinson
Musicians
Mandy Macdonald (melodica)
Colin Edwards (bowed psaltery)
Haworth Hodgkinson (melodica, recorder, percussion and fixed media)
Venue

Blackwell's University Bookshop • 99 High Street • ABERDEEN • AB24 3EN
Links
Arachne Press
Blackwell's Bookshop
High Moss