Dusk: Solstice Shorts 2017
A wave of words across the UK
Thursday 21 December 2017 • 4.28pm (solstice) • 5.07pm–5.54pm (dusk)
Better Read Books • 18 Ythan Terrace • ELLON • AB41 9LJ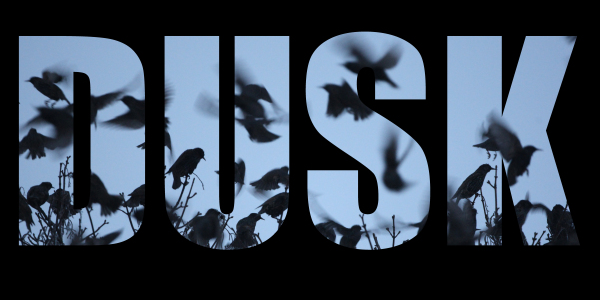 Admission free
The Solstice Shorts festival takes place on the shortest day of the year, and until this year it has always taken place in Greenwich, London, the home of its organiser Arachne Press. This year, for the first time, it is taking place in multiple locations across the UK, in conjunction with local partners, and Intuitive Music Aberdeen is the partner for North-East Scotland, holding our performance at Better Read Books in Ellon.
The idea is that poetry, stories and music will be performed in the various venues for the precise duration of astronomical dusk, which means that in Ellon we will start at 1707 and continue until 1754. Other venues will start later as a wave of poetry moves from north-east to south-west, ending in Redruth, Cornwall, where astronomical dusk lasts from 1740 until 1820. The performances will thus overlap, and it is intended that all will be video-streamed live online.
Although the poems and stories will run during dusk from 1707 until 1754, we plan to begin playing music based on Haworth Hodgkinson's Dundee Ambient Part 5: Winter Solstice Again at 1628, the precise moment of the solstice.
We hope you will come to Better Read Books to witness our part of the event live, but if you can't make it, please keep an eye on Intuitive Music Aberdeen on Facebook to watch us online.
The full list of participating locations is: Ellon, Inverness, Greenwich, Nottingham, Carlisle, Rossendale, Lancaster, Birmingham, Bristol, Holyhead, Barnstaple and Redruth.
This event will be BSL signed, and is supported using public funding by Arts Council England.
Programme
4.28pm: Winter Solstice
Music from Dundee Ambient, Part 5: Winter Solstice Again by Haworth Hodgkinson
5.07pm–5.54pm: Astronomical Dusk
Poem: The Shortest Day by Sue Johnson, read by Catriona Yule
Poem: Gloaming by Mandy Macdonald, read by Haworth Hodgkinson
Poem: Factory by Joy Howard, read by Catriona Yule
Story: MacFarquhar's Bed by Alex Reece Abbott, read by Catriona Yule
Poem: End of Ramadan (Mombasa, Kenya) by Michelle Penn, read by Haworth Hodgkinson
Poem: Crow Haibun by Alison Lock, read by Haworth Hodgkinson and Catriona Yule
Poem: After the Sun, Before the Stars by Jane Aldous, read by Catriona Yule
Story: Sleep Tight by Patrick Gale, read by Haworth Hodgkinson
Poem: Blue Hour by Eileen Carney Hulme, read by Catriona Yule
Poem: Decoration of a Fermented Season by Alice Tarbuck, read by Haworth Hodgkinson
The poems and stories will be interspersed with intuitive music in response to the Solstice Mode from Dundee Ambient by Haworth Hodgkinson, played by the ensemble Intuitive Music Aberdeen.
Writers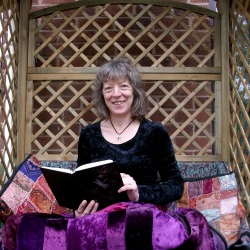 Sue Johnson is a poet, short story writer and novelist. Her work is inspired by the landscape, by fairy-tales and visiting local cafes. She is a Writing Magazine creative writing tutor and also runs her own brand of writing workshops.
Mandy Macdonald is a writer and musician living in Aberdeen on the cold, wild and beautiful North Sea coast, a far cry from the golden dunes and blue surf of her Australian childhood. Her work has been published in the anthologies Outlook Variable, Extraordinary Forms and Songs for the Unsung (Grey Hen, 2016 and 2017), Aiblins: New Scottish Political Poetry (Luath, 2016), A Bee's Breakfast (Beautiful Dragons, 2016), and a number of print and online journals, most recently Three Drops from a Cauldron, The Curlew, Coast to Coast to Coast, Clear Poetry, Spilling Cocoa over Martin Amis, and Riggwelter. When she is not writing, she sings and plays music in Intuitive Music Aberdeen and an assortment of choirs.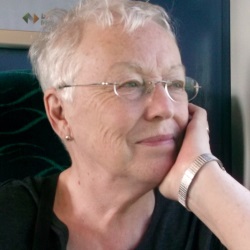 Joy Howard, founder of Grey Hen Press, has lived all over the UK, but has now settled for Cumbria. She has edited eight full length Grey Hen anthologies and a series of chapbooks and though rather alarmed at finding herself nearer 80 than 70, isn't running out of steam just yet. A ninth anthology, Songs for the Unsung is at the printers. Her own poems have appeared in several poetry journals, been widely anthologised and can be seen online at poetry p f. She has three collections: Exit Moonshine (Grey Hen Press, 2009), Refurbishment (Ward Wood Publications, 2011) and Foraging (Arachne Press 2016).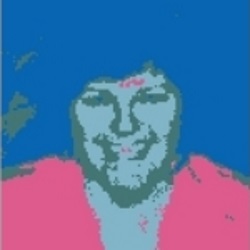 An Irish Novel Fair winner, and finalist in the Bath Novella-in-Flash Award, Alex Reece Abbott enjoys working across forms, genres and hemispheres. Widely published and anthologised around the world, her stories have won the Arvon, H. G. Wells, Crediton and Northern Crime prizes and featured in the Word Factory's Citizen season. Among others, her work has shortlisted for the Bridport, Tillie Olsen, Lorian Hemingway, Mslexia, Raven and Sunday Business Post Penguin short story prizes.
Michelle Penn's poetry has recently appeared in Shearsman, Magma, Under the Radar, The North and Butcher's Dog. One of her poems inspired a jazz piece by the composer Sarah Woolfenden, which was performed in July 2017. Michelle is currently completing a book-length poem and working on a collection. She also writes fiction.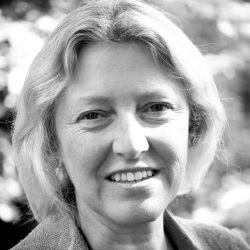 Alison Lock is a poet and author. She finds inspiration in the moorlands and the natural environment of the South Pennines. Her most recent publication is Revealing the Odour of Earth (2017) published by Calder Valley Poetry. Her previous collections are A Slither of Air (2011), and Beyond Wings (2015), both Indigo Dreams Publishing. She is also the author of a short story collection, Above the Parapet (2013), and the fantasy novella Maysun and the Wingfish (MothersMilkBooks, 2016). She has an MA in Literature Studies from York St John University.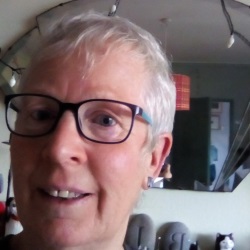 Jane Aldous is an Edinburgh-based poet. Her poems have been published in Northwords Now, The Eildon Tree, Southlight, poetandgeek. Some of her poems have been commended in the Baker Prize, Buzzwords, Manchester Writing for Children Prize and she won the Wigtown Poetry Prize in 2012. Jane took part in an event at the City Arts Centre, Edinburgh in September where two of her poems were performed.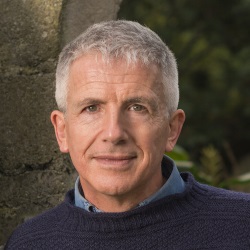 Patrick Gale was born on the Isle of Wight in 1962. He studied at Winchester College before reading English at New College, Oxford. In 1988 he moved to Cornwall where he has still lives with his husband, the farmer and sculptor, Aidan Hicks, at Land's End.
His novels include Little Bits of Baby (1989), The Cat Sanctuary (1990), The Facts of Life (1995), Tree Surgery for Beginners (1998), Rough Music (2000), A Sweet Obscurity (2003), Friendly Fire, Notes From an Exhibition (2007), The Whole Day Through (2009), A Perfectly Good Man (2012) and A Place Called Winter (2015). There are also two collections of short stories, Dangerous Pleasure (1996) and Gentleman's Relish (2009).
In 2017 his Man in an Orange Shirt was screened by BBC2 as part of the Gay Britannia season, which also featured the documentary All Families Have Secrets: the Narrative Art of Patrick Gale. Patrick's next novel, Studies for Resilience will be published in September 2018. He is currently working on a feature film adaptation of a Rose Tremain short story, and television adaptations of one of his own novels and one of an early 20th century classic....
Eileen Carney Hulme lives in the North-East of Scotland. She has three collections, the latest, The Stone Messenger, was published by Indigo Dreams Publishing in 2015.
She has poems in many magazines including Reach Poetry, The Dawntreader, Sarasvati, Acumen, The Interpreter's House, Envoi, Northwords Now, Ink, Sweat and Tears, Poetry Space and more. She has won several prizes and been placed or commended in a number of competitions, locally, nationally and internationally. She has been involved in collaborations with a local textile artist, Margaret Meldrum, and their poetry and artwork was exhibited during the Nairn Book and Arts Festival. Award-winning musician Mark Keane, director of Tribal Chamber Choir, Galway, set to music Eileen's poem Belonging, which was performed by the choir at The Cork International Choral Festival.
Eileen was the first Poet in Residence at the Nicholson Gallery in her local town of Forres and she has two poems transcribed on to wall space there as a permanent feature.
Alice Tarbuck is a writer and academic based in Edinburgh. Her first pamphlet, Grid, is forthcoming from Sad Press in 2018.
Performers
Readers
Catriona Yule
Haworth Hodgkinson
BSL interpreter
Bruce Cameron
Musicians
Rebecca Dunn (voice and ukulele)
Mandy Macdonald (voice and keyboard)
Colin Edwards (voice and guitar)
Haworth Hodgkinson (recorders and percussion)
Venue

Better Read Books • 18 Ythan Terrace • ELLON • AB41 9LJ
Links
Arachne Press
Better Read Books
Arts Council England