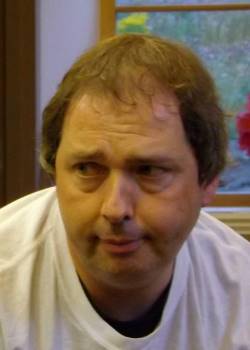 Haworth Hodgkinson
Haworth Hodgkinson is a composer and improvising musician, as well as a poet, playwright, and performer of the spoken word. His work ranges from collaborations with other writers, musicians, dancers, film-makers, visual artists, actors and storytellers, to solo performances combining words and sound.
His poetry and music are largely concerned with the changing seasons in the landscape of the North of Scotland, and the lives of the people who populate this landscape.
He traces his interest in intuitive and improvised music back to his student days in St Andrews, where he played with an improvising group and began incorporating intuitive techniques in his compositions.
His interest in improvisation was further stimulated in 2007 by a weekend workshop with Fred Frith at the Sound Festival in Aberdeen, and he has since played with Susanne Olbrich's Strange Little Orchestra in Forres and Findhorn and the Glasgow Improvisers Orchestra at the Sound Festival in 2008.
His poetry is published in two collections, A Weakness for Mermaids (2007) and Tractor Bastard (2012), and a wide range of his music can be heard on the High Moss label.
Links